XCEL SURFACES TRAINING AND SUPPORT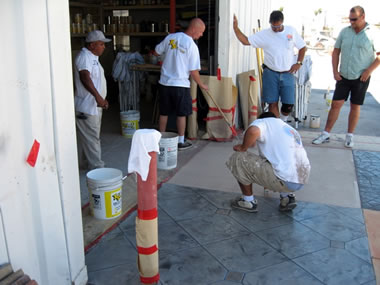 The total package includes our expert advice! Not only does Xcel Surfaces offer everything needed to transform pool decks, patios, driveways, walkways, countertops, garage floors and more, but we also offer full training for all application techinques.
On the job consulting — When you need it
Premier sales and technical training
Innovative concrete surfacing products
Unmatched service
Our certified training programs are approved by APSP (Association of Pool and Spa Professionals) and include equipment and application techniques. These programs provide expanded product knowledge and application techniques to both novice and experienced applicators alike.